Create safer spaces
in the working environment…
VetroScreen® Side Clamp System offers barrier protection from the direct aerosols associated with coughs and sneezes.

VetroScreen® Side Clamps again may be spaced up to 800mm apart and will support glass up to 900mm high.
Assembled and adjusted with just an Allen key, VetroScreen® clamps can be fitted to any horizontal surface.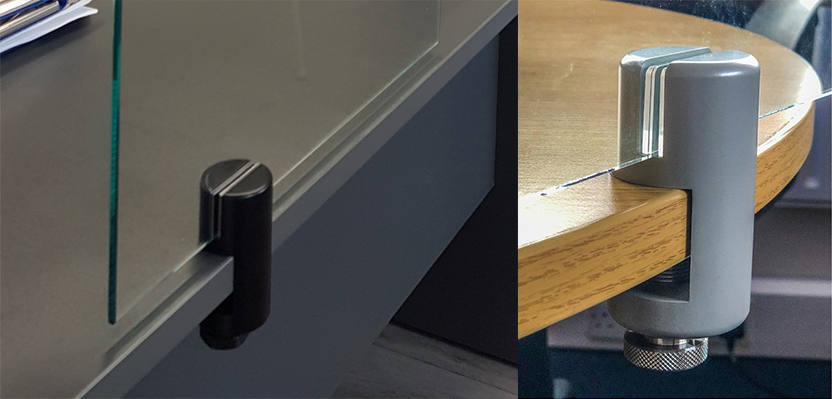 …available now from EJ Cocker
For more information, please get in touch using the contact details below. Take care and good luck over the next few months.
Call or email now for options & availability – we'd be delighted to help!

Looking for Sash window replacement, repair, manufacture and design go to our Slenderline Glass website.
Looking for residential and workplace/business glazing in the Kent, Sussex, Surrey, Essex and London area please visit Borough Green Glassworks